Optimizing Outcomes For Adults With Spinal Muscular Atrophy
Patient-Centric Strategies for the Interprofessional Treatment Team
Many specific challenges are faced by the adult spinal muscular atrophy (SMA) population. Through this SMA Grand Rounds educational series, a comprehensive review of the etiology and pathophysiology of SMA in adults will be provided, followed by a discussion of pivotal trial data for novel disease-modifying therapies (DMTs). The Grand Rounds feature a case-based segment tailored to the interprofessional care team, and will emphasize shared-decision making with a patient-centered approach. Other resources, including the patient portal videos found below, provide an overview of the SMA patient experience.
Patient Video 1: Connie
Connie was diagnosed at 18 months of age with SMA type 2. In this interview, Connie discusses the unique challenges, as well as triumphs, she has faced throughout her life and how she has persevered. She recently purchased her first house, works from home, and lives independently.
Patient Video 2: Collin
Collin discusses life with his family, the experience with owning a small business from home, and overcoming anxiety related to his diagnosis. Collin was diagnosed with SMA type 3 at the age of 13.
Patient Video 3: Kevan
Kevan was diagnosed with SMA type 2 as a toddler, following his older sister Connie. Kevan is similarly unstoppable; having traveled across the globe to meet his future wife, he now works from home and still enjoys travel with his organization and community.
Patient Video 4: Dan
In this interview, join 22-year-old Dan and his mother. Dan was diagnosed with SMA type 1/2. He doesn't let SMA define him, and his determined and positive spirit is palpable. He loves sports and his relationships with friends and family.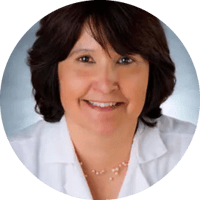 Claudia A. Chiriboga, MD,
MPH, FAAN
Professor of Neurology and Pediatrics
Columbia University Irving Medical Center
New York, New York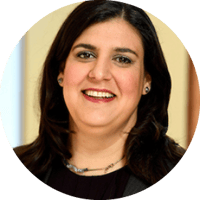 Vanessa Battista, RN, MS, CPNP-PC, CHPPN
Pediatric Nurse Practitioner
Dana-Farber Cancer Institute
Boston, Massachusetts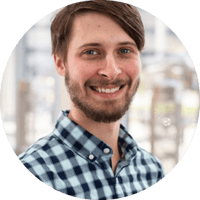 Mark Huffmyer, PharmD, BCGP, BCACP
Clinical Ambulatory Care Pharmacist
University of Kentucky
Lexington, Kentucky