November 2nd - 4th, Chicago, IL
Overview
The goal of this 5th Annual EGFR Resisters Research Summit is to continue to identify, cultivate, and prepare Young Investigators working on targeted lung cancer therapies for successful careers that help to advance the field of EGFRm NSCLC and improve outcomes. Young Investigators will be provided with research and career development training through a variety of modalities, including interaction with a select group of esteemed faculty, peers, and public speaking experts. The session will include small group discussions and networking in addition to oral presentation by each finalist.
The EGFR Resisters Research Summit is presented by Creative Educational Concepts, LLC (CEC) in collaboration with the EGFR Resisters. For questions, please contact Jessica Hall at
hallj@ceconcepts.com
.
ELIGIBILITY
North American-based Junior Faculty and Fellows (MDs, MD/PhDs) involved in research related to EGFR-mutated adenocarcinoma of the lungs. We encourage thoracic oncologists, surgeons, radiation oncologists, pathologists, and related lab-based and translational researchers to submit!

Junior Faculty (Instructors or Assistant Professors)

Trainee (Must be enrolled in an ACGME-accredited fellowship program or PhD postdoctoral fellowship)

Candidates must be based in North America and training must be completed at a North American-based institution.

All work must be unpublished original research in an area related to EGFR-mutated lung cancer. For junior candidates who do not yet have a scientific abstract to submit, we will also accept a career statement highlighting your goals and trajectory as related to this area, previously published information, journal club presentation, or other like projects representing professional development.

Abstracts to be presented at future medical meetings are eligible for submission.
ABSTRACT POLICIES AND PROCEDURES
Only one abstract submission per Young Investigator will be accepted.

Abstracts must conform to the abstract preparation instructions. Those that do not may be rejected.

Only original work completed by the Young Investigator will be accepted.

All accepted abstracts will be published in an electronic program to be provided to all attendees. The publication of electronic handout materials will not preclude publication or presentation elsewhere.
SELECTION PROCESS
Submission deadline is Friday, August 18, 2023 at 11:59 PM ET.




Expert Faculty Judges will review and score all submissions. Number of abstracts to be selected for presentation will depend on quantity and quality of abstracts received.

Young Investigators selected for participation will present their abstracts in an 8-minute oral presentation at the meeting with 7 minutes of Q&A.
The finalists (authors of accepted abstracts) must attend the meeting in its entirety and will be provided with the following:
One round-trip, non- refundable, economy-class airline ticket, if outside the Chicago area.

A modest ground transportation stipend, or mileage reimbursement, for transfers to and from the program hotel in Chicago.

2 nights lodging (Thursday and Friday)

All group buffet meals (breakfast, lunch, and dinner) for the duration of the meeting.
Items that will not be covered include:
Ground transportation to and from your home airport

Meals en route

Baggage fees
Please note: Expenses for accompanying travelers will not be provided. Guests are not permitted to attend any portion of the meeting, including buffet meals. All travel arrangements will be made through a travel coordinator with Creative Educational Concepts.
AWARDS
An awards ceremony will be held at the completion of the meeting, at which time the award winners will be announced.
Grant payments will be made to the affiliated institution of each winning Young Investigator after the live, in-person program date.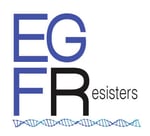 Supported through an independent educational grant from AstraZeneca.