This series will help you gain a better understanding of the rapidly evolving landscape of treatment options for RET driven cancers at initial presentation and when progression occurs.
Webinar 1
Biomarkers and RET
What is optimal testing to identify RET+ cancers?

What are the pros/cons of tissue biopsy and liquid biopsy upon diagnosis?

What are the cost implications of testing?

How long should I wait before starting treatment?
Expert Faculty
Vivek Subbiah

, MD
Maria E. Cabanillas

, MD
Webinar 2
RET Targeting Therapies
How do the recently-approved RET-targeting TKIs work?

How do these treatments differ from each other and how are they different from immunotherapy and chemotherapy?

How should treatment be sequenced in newly diagnosed patients?

How are TKIs sequenced with those patients already started on chemotherapy or immunotherapy?

What are common side effects of RET TKIs?
Expert Faculty
Vivek Subbiah

, MD
Justin F. Gainor

, MD
Webinar 3
Resistance and Progression: What Comes Next?
How does testing differ upon progression from initial diagnosis?

How do treatments vary upon progression? Can I switch RET inhibitors? What about chemo?

What is the role for clinical trials upon progression?

What is the role of local radiation treatment or percutaneous RFA to localized metastasis?
Expert Faculty
Vivek Subbiah

, MD
Alexander Drilon

, MD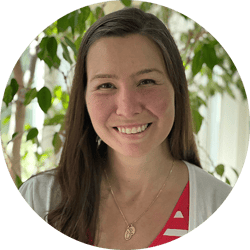 Aliye Bricker, MD
Founder of RETpositive.org
Diagnosed with stage IV RET positive lung cancer in late 2015 in the days after the birth of her second daughter.
Dr. Bricker passed away peacefully on the evening of February 6th after a six-year long battle with Lung Cancer - she was 40 years old. Aliye's light burned bright, touched many, and was extinguished too soon.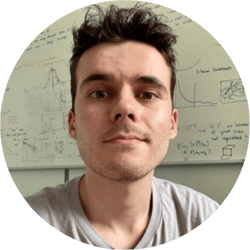 Nicolas Le-Bel
Founder of the @RETpositive twitter feed
Caregiver for his father who was diagnosed with stage IV RET positive lung cancer in early 2020.
"We might have very well missed the crucial RET diagnosis if it wasn't for the patient education material and cancer support groups out there. Given the fast pace of research, remaining up to date on your own disease is extremely important to make sure you get the best care available."
To learn more about our moderators and the other founding members of RETpositive, you can visit their website at retpositive.org.
Slides for "Webinar 1: Biomarkers and RET"
Slides for "Webinar 2:

RET Targeting Therapies

"
Real Patients, Real Stories
It all started when I was experiencing a persistent low grade fever and shortness of breath. After ruling out an infection, my General Practitioner knew that it was time to do further testing to explain the persistent fluid and shortness of breath I had been experiencing for over 4 weeks... (cont.) Omaima, 42
From December through March I was dealing with a nagging dry cough. After seeking help from immediate care centers and my family doctor through June with no relief from antibiotics, inhalers or allergy medications, I finally saw a pulmonologist in June...(cont.) Ashley, 36
I was already stage IV by the time I was diagnosed in late 2015. I was a 34 year old never smoker with a 4 year old, and pregnant with my second daughter while still working as a full time physician (Neuroradiologist)...(cont.) Aliye, 34
For Healthcare Professionals
Interested in earning CME/CE? Visit ceconcepts.com for a variety of educational formats, across many therapeutic areas.